Regular price
£64.00
Sale price
£58.00
Unit price
per
Sale
Sold out
New batch back in stock with new size tin! More Matcha, more Zen: this set contains the new 40g Organic Emerald Matcha tin.
 The gift set includes the essentials for a contemporary matcha experience:
100% organic matcha powder, emerald grade, 40g tin
rechargeable USB (silver or black) electric frother 2 speed mode - which includes two different whisks (single and double head) to mix your matcha, avoid clumps and obtain the foam layer. Money-saving, energy-saving and eco-friendly. Choose your favourite colour: Silver or Black
stainless steel 1g spoon - for dosing the exact amount of matcha you need for one cup (1 spoon equal 1g. - use one or two spoons for one cup)
This set has been put together for you to live or gift a more contemporary matcha ritual, which you can also take with you wherever you go. It's an excellent starter kit to introduce the ritual of matcha in your life - and to make perfect foamy matcha tea: it includes our 100% organic emerald grade matcha green tea (see details below), a stainless steel spoon to dose exactly one gram (use two spoons) which is also machine washable and a rechargeable USB electric frother which will help you obtain the typical foam layer and prevent lumps - and sometimes to make the perfect matcha latte.
Available with Silver or Black USB frother!
Matcha tea characteristic and benefits for you:
Rich in anti-oxidants, which help keep you young and healthy
Provides sustained energy, no more energy crash that drops too quickly
Accelerates metabolism and 

helps your body burn calories up to 4 times quicker

Naturally detoxifies the body and helps 

expel chemicals and maintain blood alkalinity




Releases tension and stress and helps with focus and meditations
Take a few minutes to experience the matcha ceremony, taste the best organic matcha and enjoy this special moment of zen!
Origin: Uji, Kyoto, Japan

Flavour Profile: umami, rich and intense mellow taste
Colour: rich vibrant green
Recommended for: matcha lovers, ideal to drink with water, milk or any type of dairy-free milk
Ingredients:  100% organic matcha green tea. Preservatives free and colorants free
Best before date: May 2025
Storage advice: once opened, use within 60 days for the best quality. Keep lid tight. Store in a cool, dry place away from strong odours.
Certified Organic Matcha

You are in good hands!
Our Emerald matcha powder is sourced in Uji, Japan, where the microclimate is unique and promotes the growing of the highest quality plants. Emerald matcha tea leaves are cultivated on organic tea fields. It's a small family-owned farm and everything is processed locally to guarantee the quality and the freshness of our matcha tea powder. The meticulous process of storage and packaging preserves the quality of our matcha and maintain high levels of nutrients and antioxidants. Its quality is confirmed by rigorous Japanese standards and organic certification.
This means that our Emerald matcha is grown on lands free of pesticides and every batch is carefully checked for potential chemical residue.
Ingredients

100% organic matcha green tea powder. Preservatives free and colorants free.
Origin

Uji, Kyoto Prefecture - Japan
Storage

Once opened, use within 60 days for the best quality. Keep lid tight/pouch closed. Store in a cool, dry place away from strong odours.
Shipping Time & Costs

Fulfilment times:

All orders are processed within 1 business day (excluding weekends and holidays) after receiving your order confirmation email. You will receive another notification when your order has shipped.

If you place your order before 2pm on a business day we will do our best to ship it before end of day.

Products within the following collections: matcha tea powder, matcha gift sets, matcha accessories, Japanese experience boxes:

Always FREE for subscription orders!

Fast - Next day: 1-2 business days | £4.99 or £3.99 over £60

Standard - Two days: 2-3 business days | £2.99 or free over £35*

Other Product Collections:

Matcha sample: P&P flat fee £2.99

Merchandise - Fun-ctional stuff: flat shipping rate of £2.49. Fulfilment times are usually 2-4 days, however it may vary and increase significantly during the peak times. We ship with standard delivery 48/72h.

Wholesale: fulfilment times vary from 1 to 12 business days depending on availability; shipping is instead calculated based on weight. Please contact us for more details.

Time and price may vary. Shipping Policy

*please check our banner for temporary offers on minimum order and free shipping
Return Policy

Product warranty

All products offered by The Zen Tea Co. are guaranteed. We promise to replace with a new one or make the corresponding payment if any of your products suffered from a manufacturing defect within 14 days of delivery. In this case, all the costs of returning the product and sending the new or repaired product are paid by The Zen Tea Co.

The consumer must inform us of the lack of conformity of the product within 14 days of delivery through an email to hello@thezentea.co.uk that you want to return a product. In this way, we will organize the return in the most suitable way. In the event that the problem of said product is not under warranty, it will be the consumer who pays the possible additional expenses arising from said return.

Damages and issues

Please inspect your order upon reception and contact us immediately if the item is defective, damaged or if you receive the wrong item, so that we can evaluate the issue and make it right.

Exceptions / non-returnable items

Unfortunately, we cannot accept returns on sale/discounted items or gift cards. You will be responsible for paying for your own shipping costs for returning your item. Shipping costs are non-refundable.

Exchanges (if applicable)

We only replace items if they are defective or damaged. If you need to exchange it for the same item, send us an email at: hello@thezentea.co.uk
Discount Code for your First Order

Grab it before it's gone!

WE FOUND A 15% OFF DISCOUNT CODE FOR YOUR ORDER TODAY! COOL, UH? Get Code
Share with Friends & Family
View full details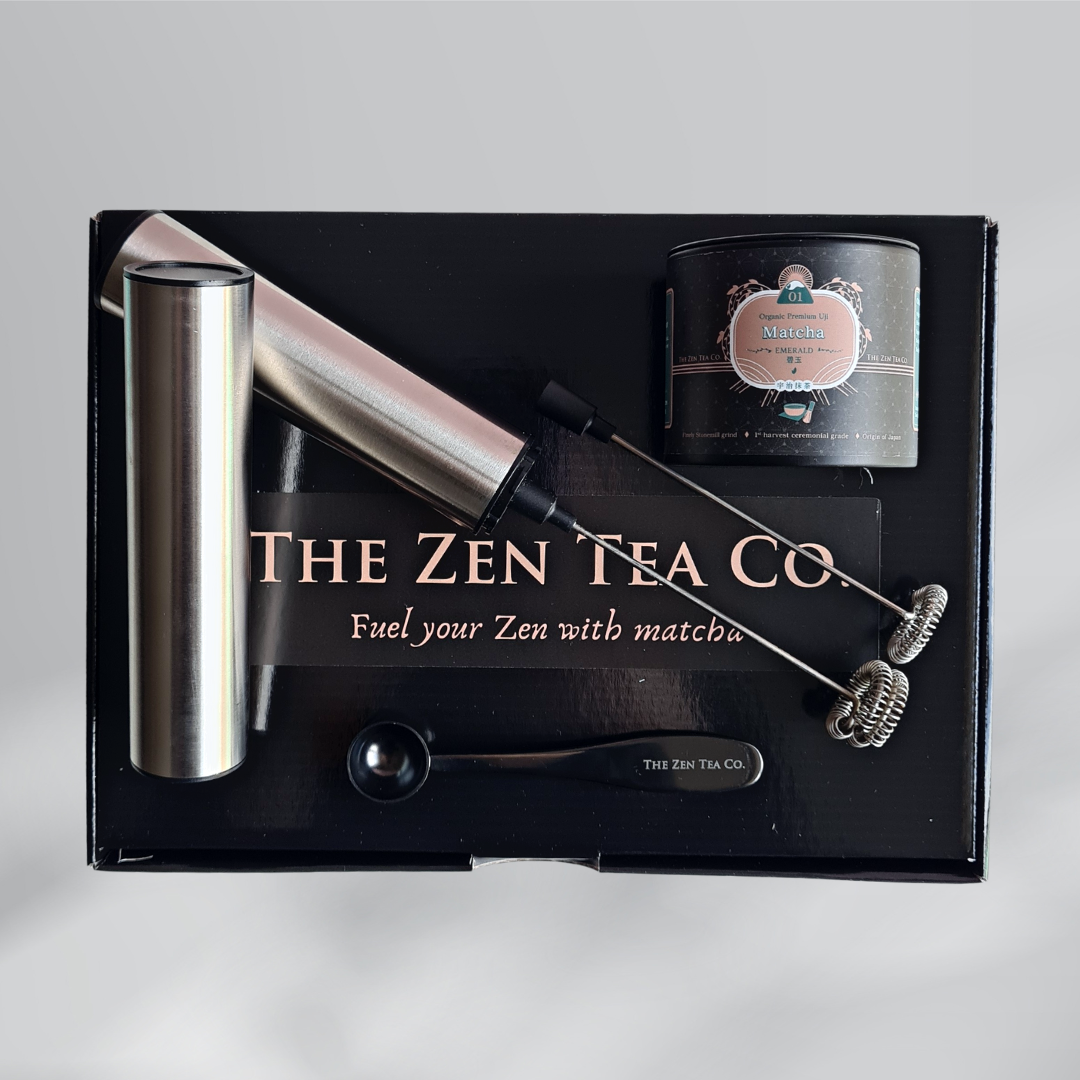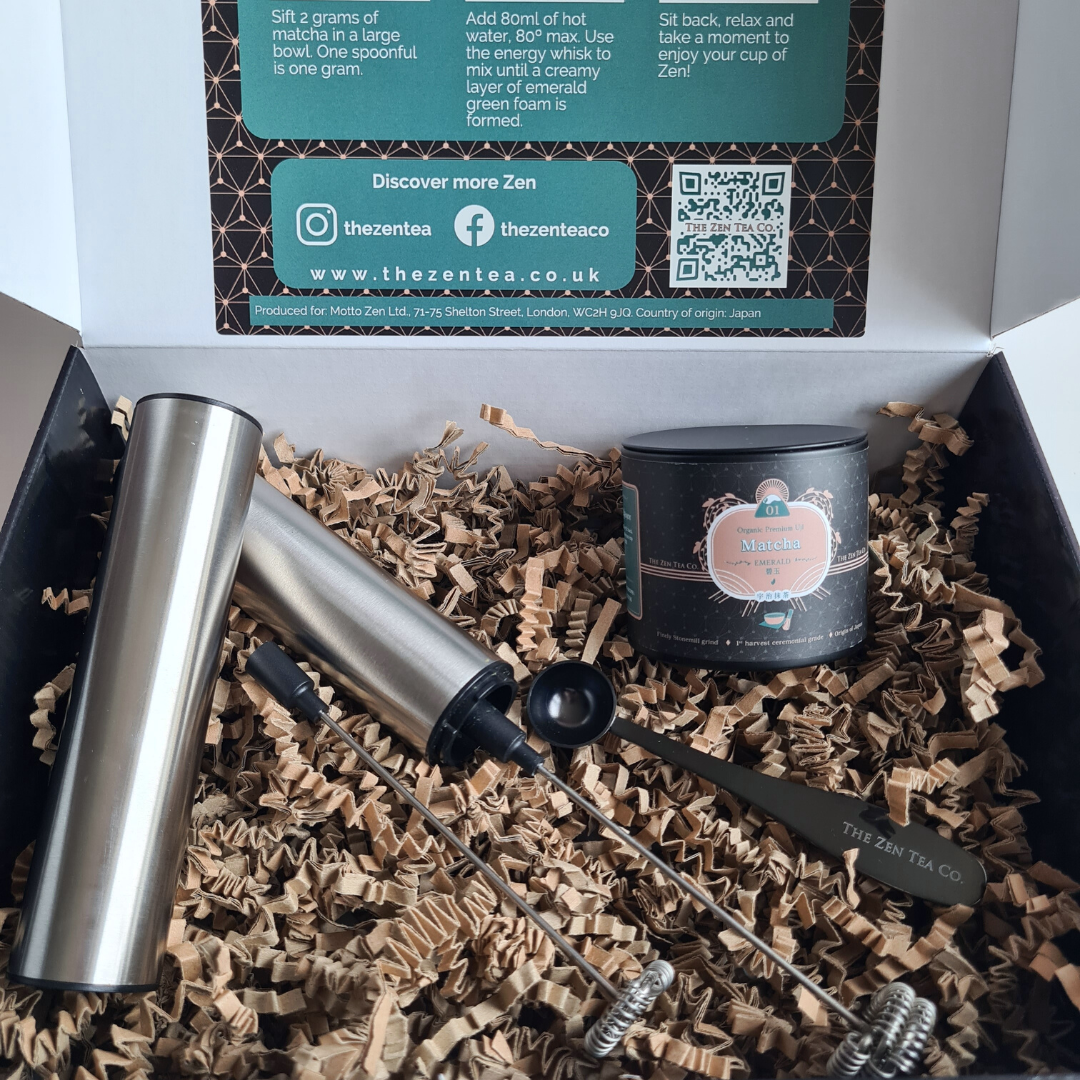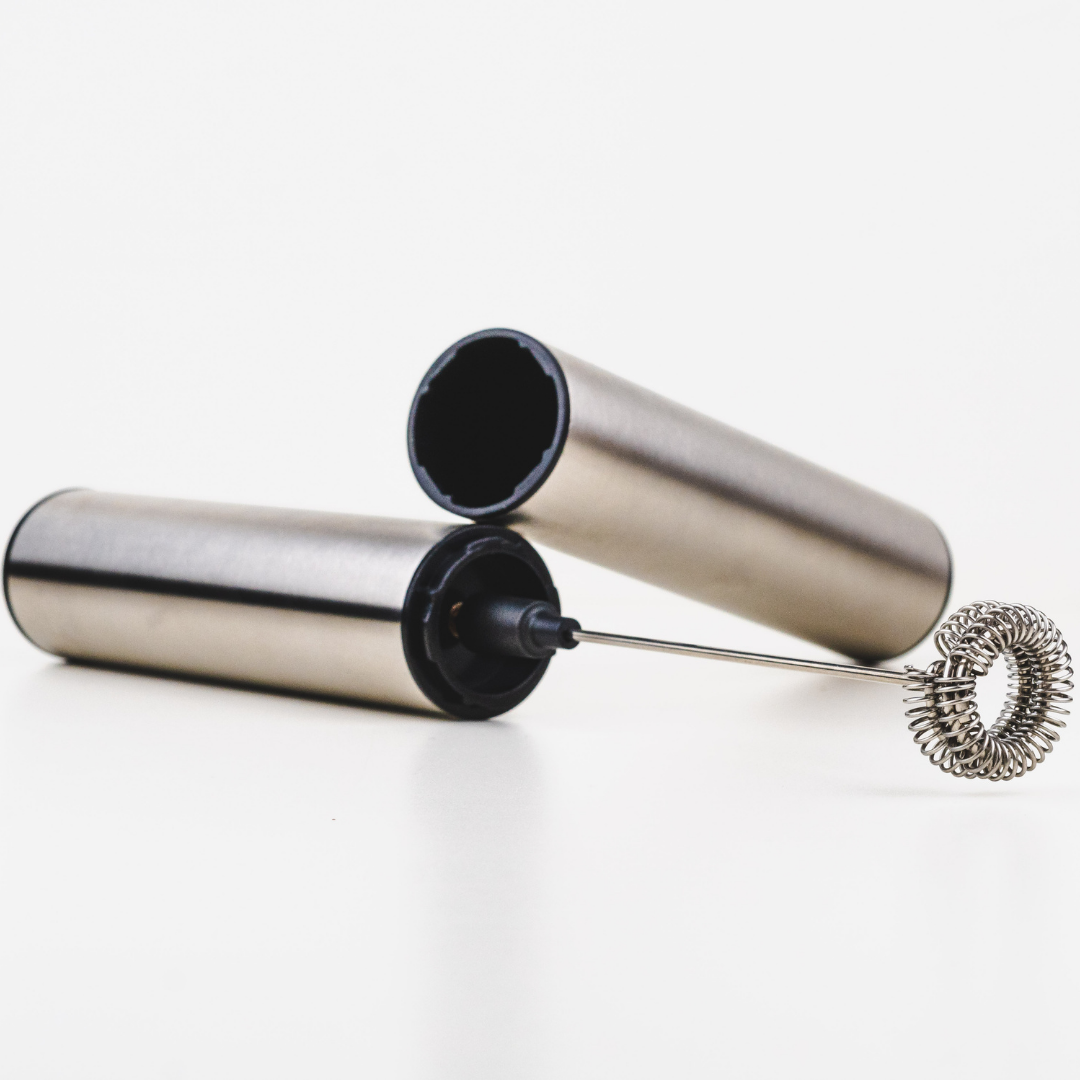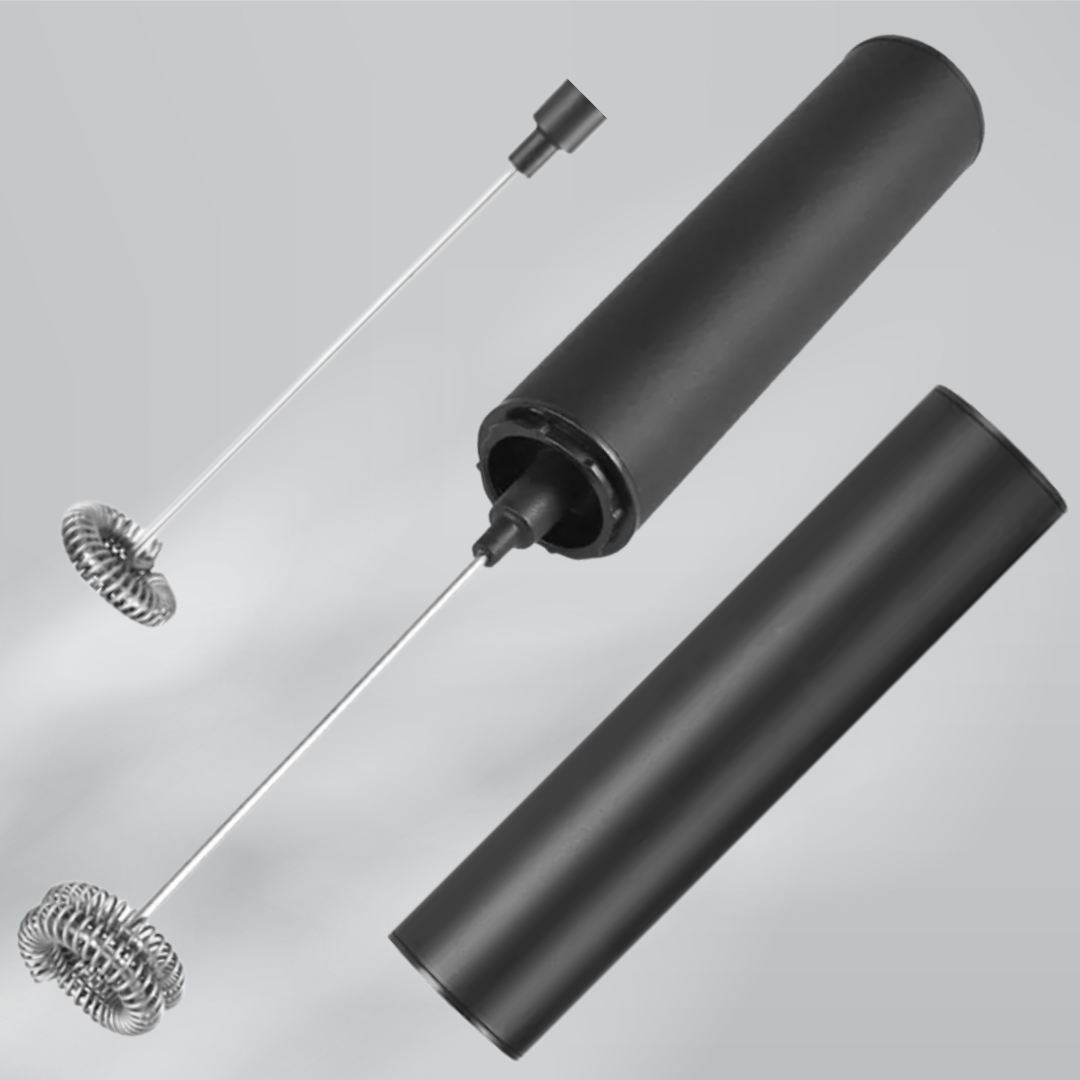 Fuel your Zen with Matcha
Clean Green Caffeine = Calm Energy + Focus Boost

Matcha provides a mind-blowing energy that boosts your concentration level in a healthy way, while it helps to reduce anxiety.

The caffeine contained in matcha can take up to 6 hours to be released completely and so distributed in your body, this means the caffeine process is slower and doesn't hit all at once. The brain functionality gradually increases as matcha energy comes to promote a sharp sense of calm focus.

If many people switch from coffee to matcha, it is above all for the sustainable energy that it provides with a less harmful impact on the body. Matcha contains caffeine but also contains an amino acid called L-theanine, which is found almost exclusively in shade-grown green teas.

Associated with L-theanine, caffeine is metabolised more slowly ensuring a gradual release in the blood and over a longer period than with coffee. Your matcha provides you with a stable and longer lasting boost of energy than coffee without bringing on the nervousness that is sometimes associated with it. 

More Zen + Better Meditations

Eisai, a Japanese Buddhist monk, has spent most of his life studying Buddhism in China, and in particular the principles of Chan, "zen". In 1191, Eisai returned to Japan for good, bringing with him tea seeds as well as the Zen Buddhist methods of preparing powdered green tea.

Almost one thousand years ago, Chinese Taoists and Japanese Zen Buddhist monks drank matcha to keep calm and keep a clear mind during long hours of meditation.

Science now confirms the teachings of centuries of tradition: matcha is rich in L-Theanine, an amino acid that promotes relaxation and well-being. L-Theanine activates alpha waves which improve the state of mind and bring a feeling of calm. By increasing the levels of dopamine and serotonin, it also stimulates concentration and the ability to memorize. And although L-theanine is present in all teas, matcha can contain up to five times more than regular teas.

Whenever you need the extra focus or before your meditation session, treat yourself to a bowl of matcha. 

Metabolism Boost + Detox

Matcha improves your metabolism as it is rich in catechin that can help your body burn calories up to 4 times quicker and aids weight loss. A study published in the American Journal of Clinical Nutrition reveals that the consumption of matcha accelerates the metabolism: thermogenesis (rate of calories burned by the body) could be multiplied by 3 or 4.

Matcha naturally detoxifies your body: it is rich in chlorophyll, a powerful detoxifier which helps the body expel chemicals and maintain blood alkalinity. It is the concentration of the chlorophyll level that gives matcha its vibrant green colour. 

Chlorophyll is a powerful detoxifier that gently helps cleanse the body. It regulates intestinal transit and promotes good digestion by absorbing toxins present in the intestine and thus protects the liver.

Because matcha is grown in the shade, it is much richer in chlorophyll than regular green tea, making it a top detox. To help you achieve and maintain optimal health, matcha is second to none.

Anti-Oxidants + Immunity

According to the ORAC index, matcha far surpasses all sources of antioxidants such as blueberries or pomegranates, the amount it provides is 500% more than the famous goji berries! 

Antioxidants neutralise the harmful influence of free radicals, responsible for aging and certain chronic diseases, which appear due to stress, exposure to pollution or UV radiation. One bowl of matcha contains as much antioxidant as 10 bowls of regular green tea: ingesting all the leaves allows you to enjoy all the benefits of green tea unlike traditional infused tea. Matcha restores your body's balance and slows down aging. 

Matcha is rich in catechins, a particularly powerful antioxidant found exclusively in green tea. Beyond cleansing cells of free radicals and protecting cells from oxidative effects, catechins are known to strengthen the immune system and help reduce allergic reactions, fight infections, and act as an antiviral against influenza. Emerging clinical studies suggest that EGCG could play an important role in cancer prevention, it accounts for 60% of the catechins in matcha. A daily regimen of matcha strengthens your immune system and keeps your body in balance.
Free Matcha E-Guide

A free matcha e-guide will land in your inbox after your purchase!

Secure Transaction

Pay with Visa, Master-Card or Amex for subscriptions and credit or debit card, PayPal, Apple Pay or Google Pay for one-time purchase

Free Delivery

Always with subscription orders, check seasonal offers on minimum spend to get free standard delivery on regular orders

Delivery Options

We aim to fulfill your order within one working day - or same day for orders placed before 2 pm, you can choose next day, 48 h or 72 h service, pick the one that suits you better

Subscribe & Save

Your favourite matcha delivered to your doorstep, as much as you like, as often as you like! You will always get the discounted price & free delivery so that you will never run out of matcha + extra discount on your first 3 recurring orders

We Plant A Tree With Every Order

With every order you place with us we will plant a tree on your behalf donating part of the profit to Ecologi.

Find out more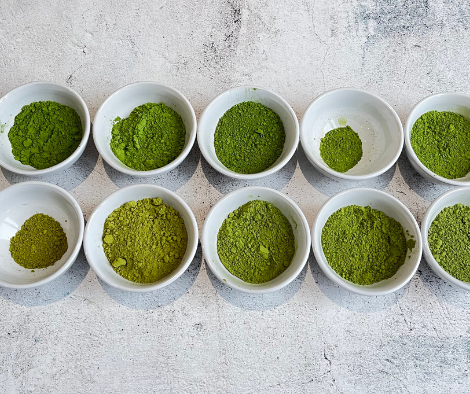 Matcha Quiz
Find your perfect Match-a!
If you are unsure which Matcha is best for you take our 1 minute quiz now!
TAKE THE QUIZ