Boost your Energy & Fuel your Zen with The Zen Tea Matcha! 
Here at The Zen Tea Co. we personally select only 100% authentic Japanese Matcha Powders. Each product has been carefully sourced from specific Japanese tea farms where only Master Blenders select the best tea leaves from the harvest: we have chosen only the best matcha powders so you don't have to guess.
The Zen Tea Co.: your favourite products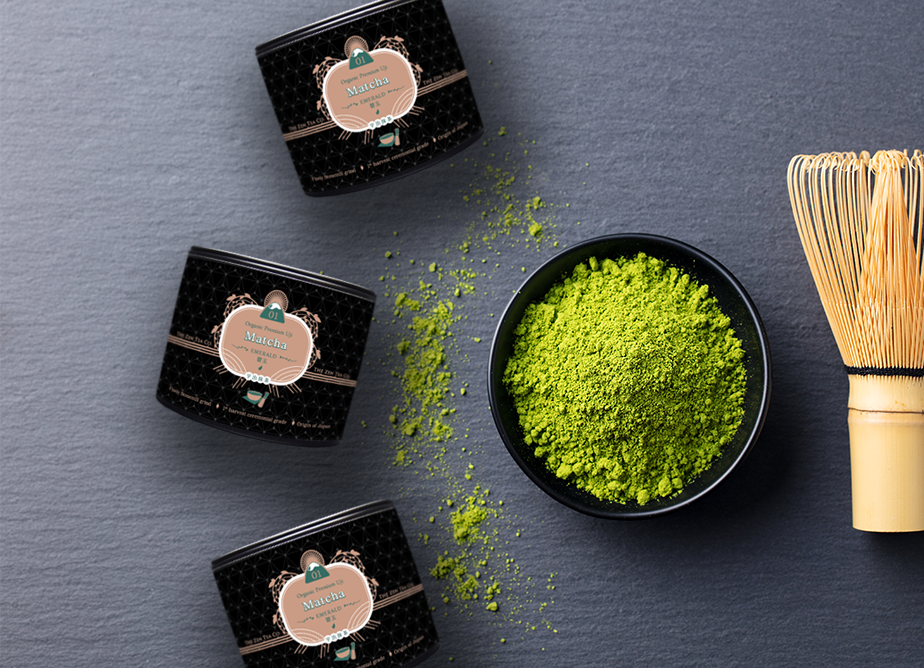 Your zen directly to your doorstep as much as you like, as often as you like!
You will always get the best price and you will never run out of your favourite matcha green tea! You can stop your zen top-up anytime!... but why would you?
SUBSCRIBE & SAVE
What's in for you with The Zen Tea Matcha?
Green Goodness: Matcha benefits
⁘ CLEAN GREEN ENERGY: THE REAL CAFFEINE FIX!

Matcha releases energy lasting up to 6 hours with only a third of the caffeine in a coffee. Jitter free and anxiety free energy.

⁘ HIGH IN ANTIOXIDANTS: PROTECT + REPAIR CELLS

10 times and more antioxidants compared to a cup of regualar green tea. Antioxidants help fight and prevent cell damage.

⁘ RELAX YOUR BODY

L-Theanine in Matcha helps reduce anxiety and stress producing dopamine, serotinin and alpha waves in the brain which promotes relaxation. This reduces the effects of stress on the body.

⁘ A NEW STATE OF MIND: BE IN FLOW. FOR REAL.

Focus + Calm Alertness + Better Mood. You'll unleash your best self. Improve your meditation sessions with your new Zen-like focus.

And get things done.

⁘ IMMUNE SYSTEM BOOST

Matcha can help prevent illness, protect the liver and prevent cancer and heart disease.

⁘ FASTER METABOLISM + WEIGHT LOSS SUPPORT

Catechin in Matcha can help your body burn calories faster and aids weight loss.

⁘ DETOXIFY YOUR BODY NATURALLY

Matcha is rich in chlorophyll, a powerful detoxifier helps the body expel chemicals and maintain blood alkalinity.

⁘ BETTER ORAL HEALTH SUPPORT

Matcha is rich in catechins which support oral health. Matcha can actively lower mouth acidity and so protect your teeth bring better breath.
Break up with coffee and start dating Matcha: take your energy and focus to the next level!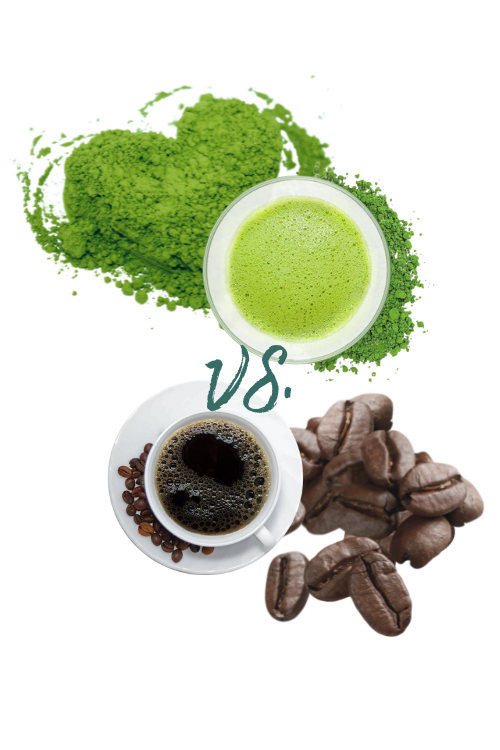 Here's what happens:

L-theanine will make you feel calmer and sustains your energy for longer. Results: less matcha cups per day than what you'd have with coffee and more energy available for you.

Matcha provides a calm state of alertness, boosting your concentration level and mental clarity. Results: you'll feel more productive and won't experience jittery feelings. 

Matcha is rich in nutrients and a healthier habit. Results: immune system and metabolism boost, detoxify your body, take in anti oxidants.
Caffeine comparison

TheZenTea MATCHA: ~40mg

60% less than coffee + L-Theanine that lowers stress

COFFEE: ~100mg

high content which can cause energy crash
Energy comparison

TheZenTea MATCHA:

4-6 hours of energy boosting with stability

⇒ NO edgy feeling energy is sustained for longer, up to 6 hours

COFFEE:

1-3 hours of energy quick boosting

⇒ jittery feeling, energy levels drop quickly after 1-2 hours
Antuoxidants comparison

TheZenTea MATCHA:

+ 1500 units

which is over 6 times the antioxidants contained in the famous gojiberries

COFFEE:

~ 150 units
Nutritional Values comparison

TheZenTea MATCHA:

Vitamin A, Vitamin B-complex, Vitamin C , Vitamin E, Vitamin K, Fiber, Amino acid

COFFEE:

Vitamin B-2, Vitamin B-3, Magnesium
At The Zen Tea there is a story for each Matcha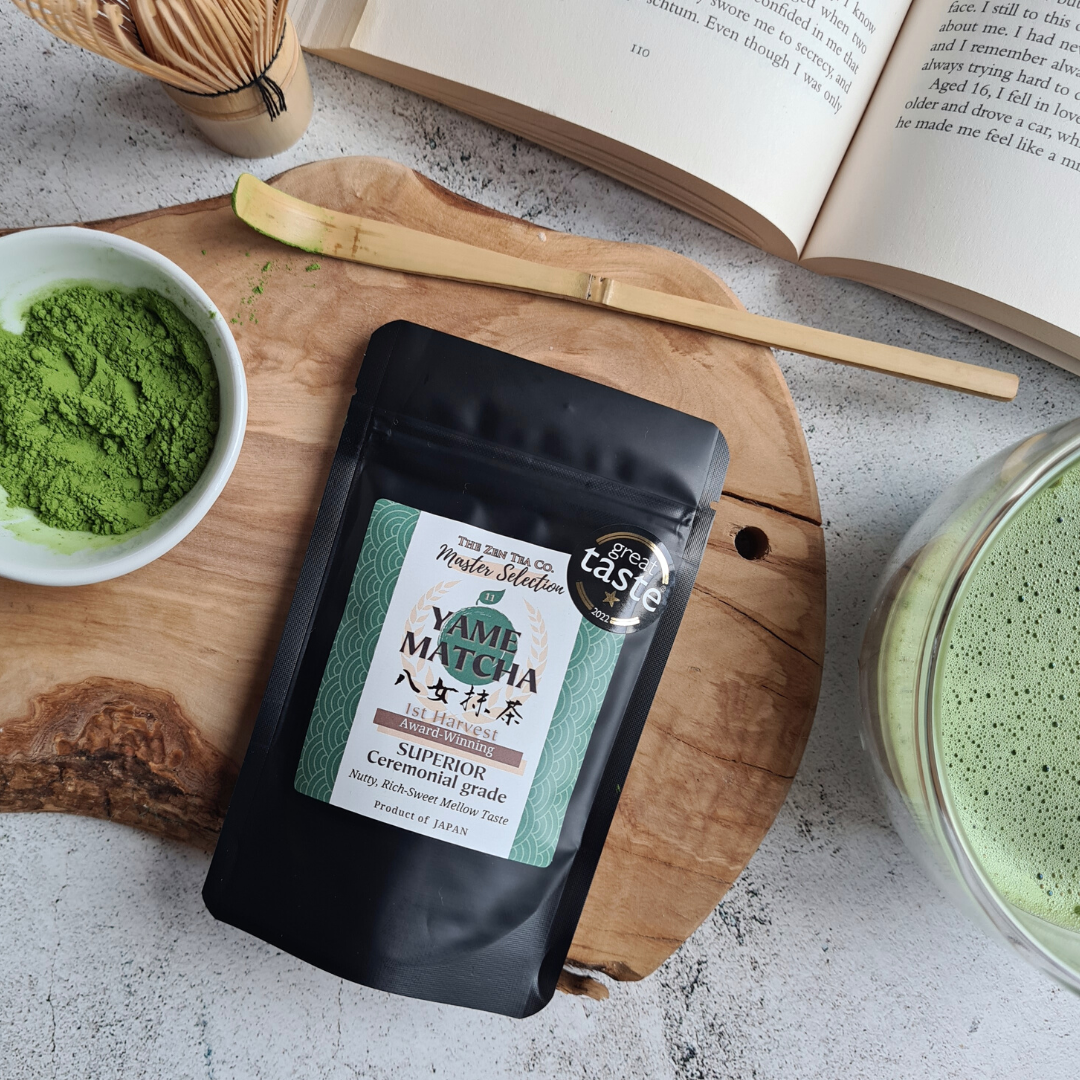 Award-Winning 11- Yame Matcha - Superior Ceremonial
11 - Yame Matcha is the finest matcha powder in the world, it's an awarded Matcha, issued from an authentic shading culture and recognised by Japanese authorities for its excellence and winner of Great Taste 2022. The tea leaves are carefully selected by the Master Blender for each and every batch. He personally picks the best, youngest & greenest leaves during the first harvest in Spring. The quality is not only supreme but also consistent.
SHOP 11- YAME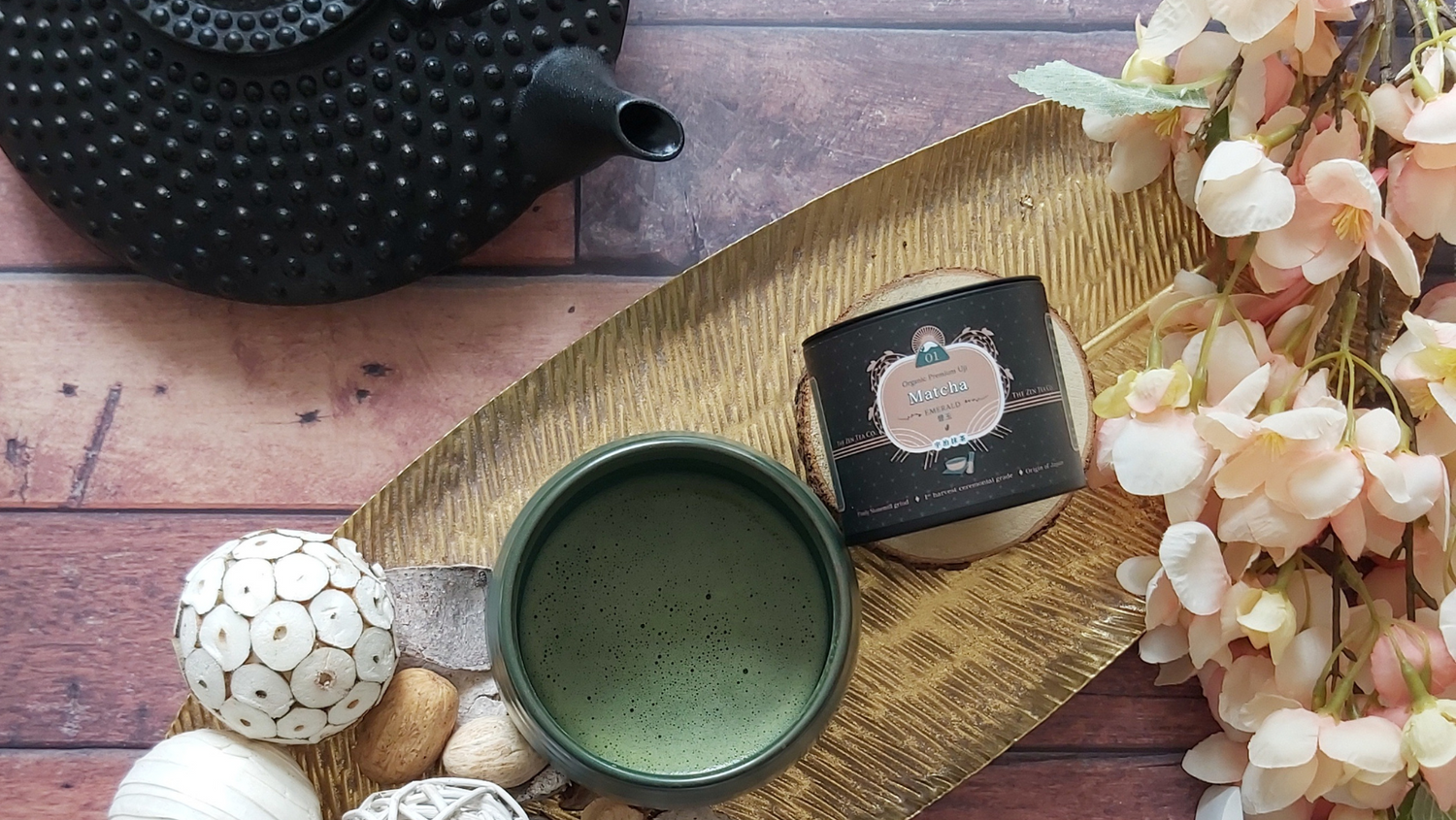 Organic Emerald Matcha - Ceremonial Grade
Our Organic Emerald Matcha is one of the highest matcha tea grade, sourced in Uji, Japan, meticulously cultivated on a family-owned organic tea land and harvested twenty days after being shaded.
First harvest, made in Spring.
Stonemill ground.
SHOP EMERALD
15- Yame Matcha - Single Origin Premium Culinary
15 - Yame Matcha it's made out of 2nd harvest tea leaves, single origin from Yame. This matcha is carefully crafted to accentuate a balanced rich-robust matcha flavour and it's the most common choice for chefs and pastry chefs, baristas and chocolatiers. It has a never-disappointing and vibrant green colour and will add a mellow umami matcha flavour to your recipes: use it in baking, pastry, confectionary products or beverages.
SHOP 15- YAME
Not sure wich Matcha is best for you? Find your perfect Match-a